DRIVER'S HELMET MARK V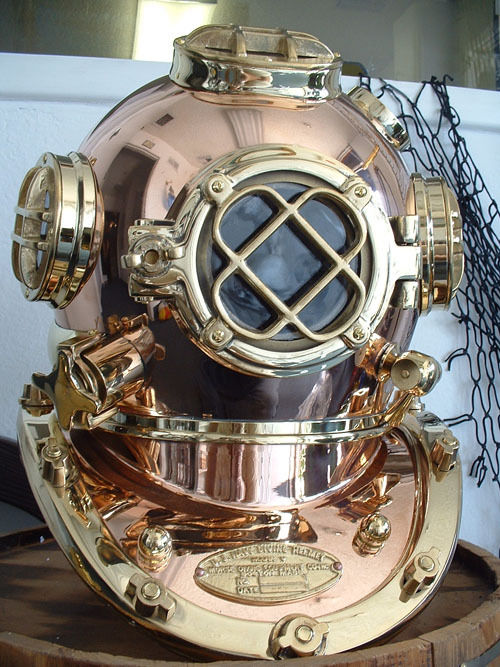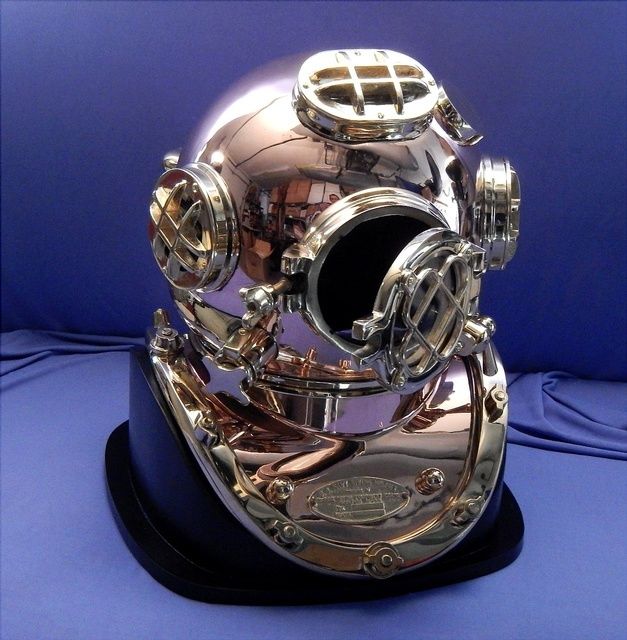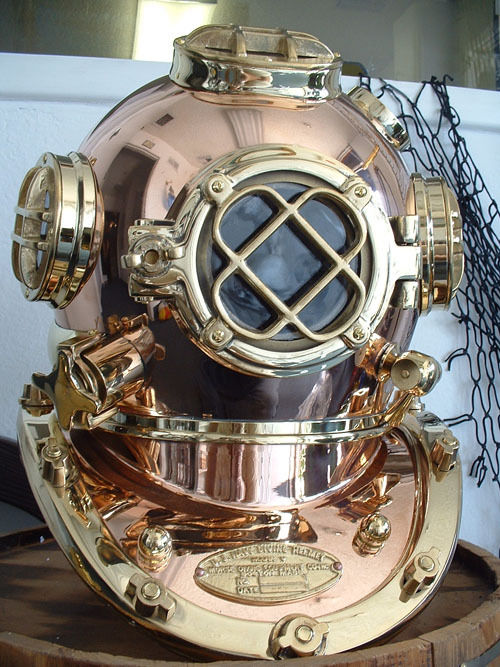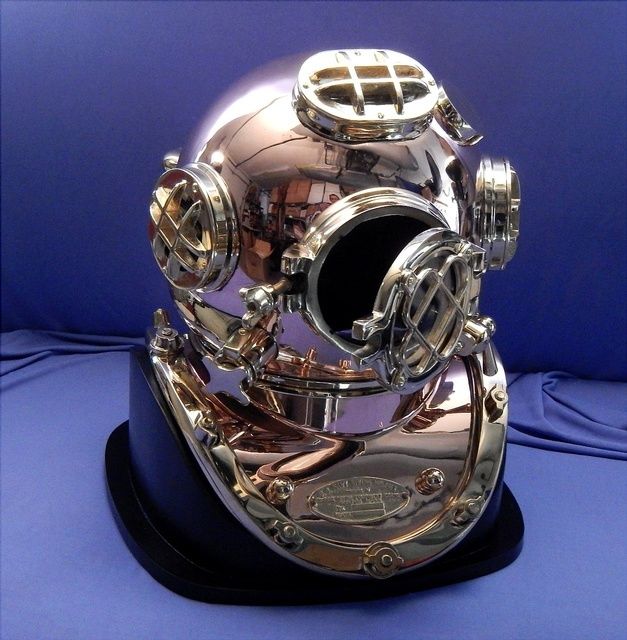 DRIVER'S HELMET MARK V
This full size divers helmet is made of solid brass and copper. It comes on a handsome wooden stand and stands 18 inches tall without the base and with the base it is 21 inches.
It also has the Mark-V US Navy plaque in the front of the helmet.The plaque reads "Morse Diving Co. Boston". It also has room for engraving any name one wishes to add. It weighs around 30-35 pounds, without the base.
The base is made of wood and is usually shipped separate from the helmet. The price includes both the items.
It is a later copy of the exact piece used by the divers during WW-II.It even has the threads for the tube attachments and the Front Window ,opens too. It would make a great gift for an avid diver or a collector.